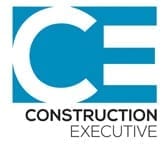 Construction Technology and Software Rundown: Sept. 4, 2020
By Marla McIntyre | Sunday, August 30, 2020
COVID-19 RESOURCES

Zyter COVID-19 Suite™ includes digital self-assessment health surveys on mobile devices, thermal mass temperature screening and alerts, Bluetooth-enabled contact tracing and real-time monitoring on a cloud-based portal to help keep personnel safe from spreading the COVID-19 virus.
DSI's contact-free Proof of Delivery mobile app features GPS and photo capture and remote approvals, providing real-time, end-to-end inventory traceability and accurate proof of delivery information. DSI also offers contactless driver check-in/check-out and electronic documents like bills of lading. Back-office personnel receive real-time updates while working remotely, while drivers and recipients can practice social distancing at the point of delivery.
OnLogic is partnering with ThingLogix to monitor the health of people in offices and retail spaces. The partnership will offer offices a pintsize supercomputer capable of managing COVID-19 related protocols that have been enacted in a workplace. OnLogic's edge devices integrates into ThingLogix's Workwatch™, a COVID-19 management solution. Workwatch manages time and attendance, body temperature and mask compliance and integrates into existing access control, facility management and HR systems. The gateway foundation is built on OnLogic's Helix Series computing platform.
Safe Site Check In now features contact tracing, customized questionnaires, health surveys, site entry terms, and Spanish language support to streamline the job site check in process while ensuring workers are symptom-free of COVID-19. Employees and site visitors point their smartphone at a unique QR-coded poster hanging at a job site or lobby, securely answer COVID-19 related health questions, and immediately receive notification on whether they're approved or denied access to a site.
PRODUCTS
DPL Telematics' AssetView Max Tracking System helps reduce theft, prevent loss and manage inventory. The wireless, portable, self-contained GPS unit can be hidden on any asset to remotely monitor and track any asset. To prevent tampering, the unit immediately notifies via text and email if the unit is removed from the host asset and delivers a mapped location of the event.
[minti_button link="https://www.constructionexec.com/article/construction-technology-and-software-rundown-sept-4-2020″ size="medium" target="_blank" lightbox="false" color="color-1″ icon=""]Read Full Article at Construction Executive[/minti_button]