Safety and Visitor Management at Utility Facilities and Jobsites
Utility firms that automate facility badging, check-in and access logs save money while improving security, compliance and safety.
The Utility industry is in the midst of epic adjustments as the world economy adapts to climate change. Electricity generation must emit less carbon, gas must replace coal, water must be conserved, resilience to weather-related events must improve. Recent legislation in the USA will accelerate these transitions and the Utility industry is positioned to benefit. The Wall Street Journal reports sustainable energy incentives signal boom times ahead.
Utilities consume the products of Manufacturers and the services of Construction. Utilities share many of their same concerns about project efficiency, safety, regulatory compliance and worker skills.
But because Utilities deliver infrastructure services, requirements on management are much stricter. Utility jobsites and facilities receive a variety of visitors, subcontractors and employees, with site-specific rules for each type of visitor. Jobsite access control and visitor management are fundamental to protecting the people, equipment, components, products, trade secrets, and data found in a factory.  
Fundamental to visitor management, safety and compliance at Utility facilities is the capture of the daily log report: Who, what, when, why, how and how long the facility was accessed.
Benefits of Automated Daily Logs At Utility Facilities
Utilities and their subcontractors, such as general contractors, save money while increasing safety and compliance by using Safe Site Check In to automate daily log data capture and recordkeeping. Arriving persons scan a QR code and identify themselves using their mobile phone. The process and data is completely digital, private, and secure. No new hardware or software required, works with any device, no downloads or installs, is intuitive to use without training.
Safe Site Check In allows you to detect the arrival and departure of visitors into your facility, answer screening questions and record answers, get agreement to safety rules and legal waivers, and notify an appropriate host of visitors or screening failures.  Visitors and staff who are granted access are issued an electronic badge. The check-in process is completely customizable for jobsite specific requirements, even project sites that move daily. Worksite attendance and recordkeeping is automated.
For a healthier and safer workplace, supervisors can also require profile data from visitors, subcontractors and employees. Examples include safety certifications, licenses, proofs of vaccination, visas or employability proofs, etc. Maximum occupancy rules can be enforced automatically. Workers and visitors can report observations, notes and photos to management as well.
And if a visitor does not have a functioning smartphone, Safe Site Check In can function as a "kiosk" on any tablet device, or scan pre-printed QR badges.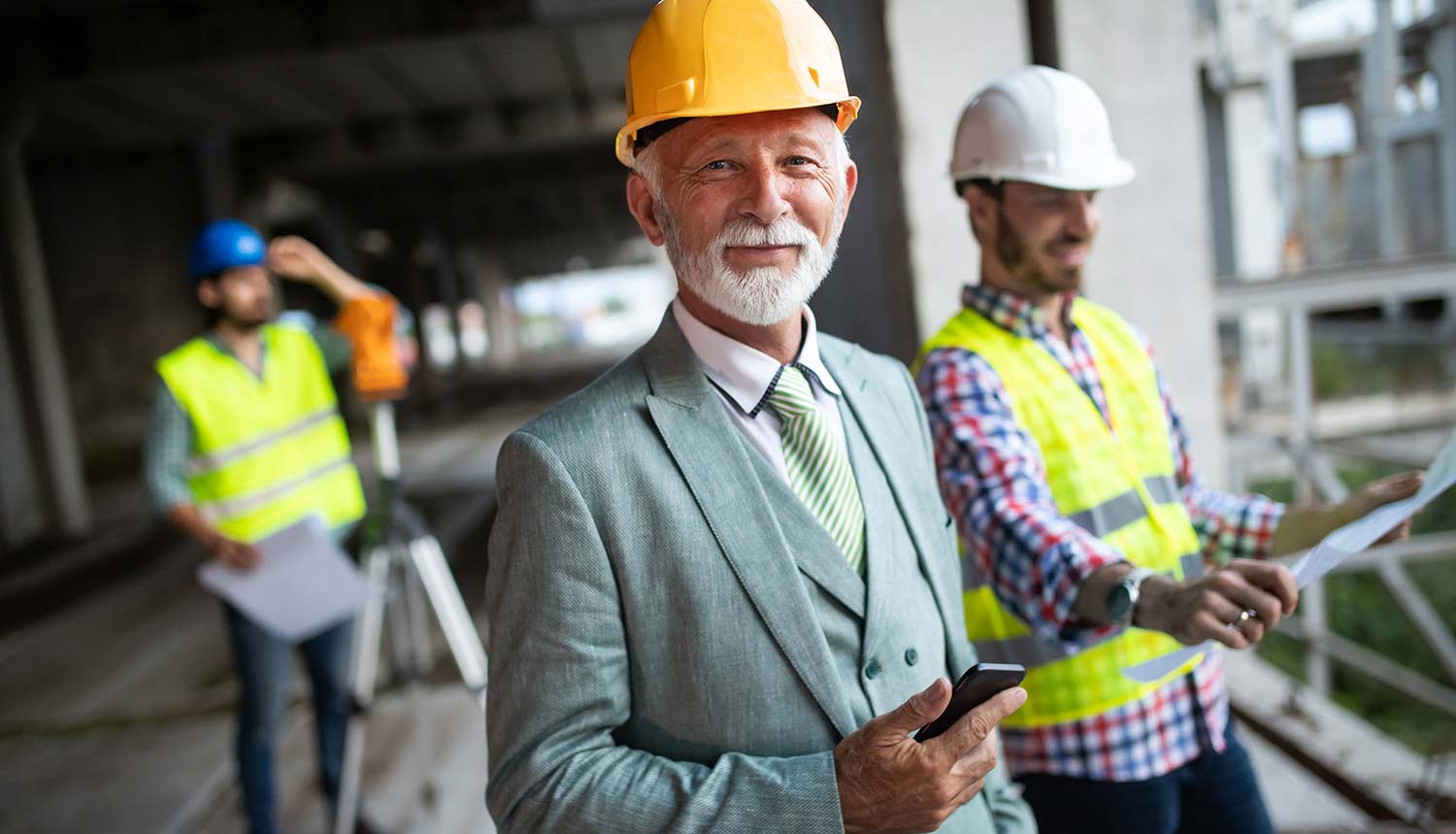 Utility Safety and Project Management Made Easier
Increase Efficiency and Improve Business Operations
Facility and Jobsite Management Made Easy
With our hassle-free setup process, you don't need an in-house IT team to get started. Print site specific QR posters and fix at jobsite entrances and you are ready to go.
Because Safe Site Check In is a web app that runs in the cloud, jobsite access data is immediately visible and available by managers from anywhere. Visitors and workers provide the necessary data themselves, relieving managers and supervisors of data entry duties. 
A supervising manager can easily check a visitor's safety and compliance data in real time. Safe Site Check In's analytics dashboard allows safety managers to monitor attendance at multiple locations, view their entire visitor logs, and have access to a variety of off the shelf reports. Documenting compliance is now a snap, and you now have additional data to quickly resolve jobsite disputes with subcontractors or hourly employees.
Management communication features include notification of exceptions by SMS and email. Managers can also communicate directly with jobsite personnel and site-specific changes can be added to the check in dialog at any time. 
Safe Site Check In offers a versatile configurable check in solution used across a variety of industries including construction, manufacturing, warehouse/distribution, utilities, assisted living and more. Highly affordable for a fixed monthly per-site fee with no per-user charges. We'll help you create your custom check-in workflow, print your site's branded QR code poster and you will be performing check-ins in minutes. Contact Safe Site Check In for a free demo!