Automate the Construction Daily Log
Safe Site Check In makes jobsite management easier with automatic daily log creation.
Safe Site Check In makes jobsite management easier by automatically taking the data from a jobsite to create the daily log. And it easily integrates that data into a construction project management platform (CMS). This saves hours of time each day previously spent rekeying data while providing supervisors, project managers and safety officers with visibility into every activity happening on each jobsite – all through their mobile device.
The Importance of Daily Logs for Jobsite Management
Every day, on every construction jobsite, a project manager, site supervisor or field engineer completes a daily log. The daily log details who was there, what they did, safety related activities, any issues or incidents, weather conditions, equipment, and daily progress.
Since a lot happens on a jobsite, the details can be forgotten when it's time to complete the daily log . Without an accurate record of the day's events, a general contractor can miss critical information about the project, workers, visitors, safety, deliveries, and other factors that can reduce productivity.
Daily Logs and Jobsite Profits
Nearly all of the profits and losses generated from a construction project can be traced back to the jobsite. Project managers, jobsite supervisors and safety managers all need timely, accurate jobsite data to guide a project to its successful and profitable completion.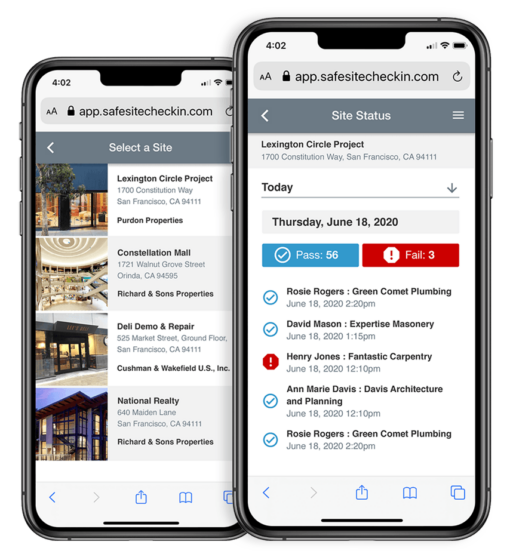 Daily logs are also essential for safety and risk management. If there's ever an incident or accident on the jobsite, the daily log is used to verify and document what occurred. Daily logs are stored for years in case they're needed to research safety or HR incidents, prove regulatory compliance, document claims, support litigation, or resolve payment issues.
Yet many daily logs are still handwritten on paper. This makes it difficult to go through records months or years later. It also explains why many people view the daily log as a time-consuming activity. And why many daily logs are missing important details. Automating the daily log solves these issues.
Automate Daily Logs using Digital Check In
Automating the daily log transforms a tactical and labor intensive process into a strategic tool for uncovering hidden opportunities to increase profits. It does this by showing how a construction project is tracking against profitability.
To automate the daily log, use digital check in technology. At the entry of the jobsite, have everybody sign in using a dedicated QR code. Their mobile devices act as a digital identifier, complete with geographical verification.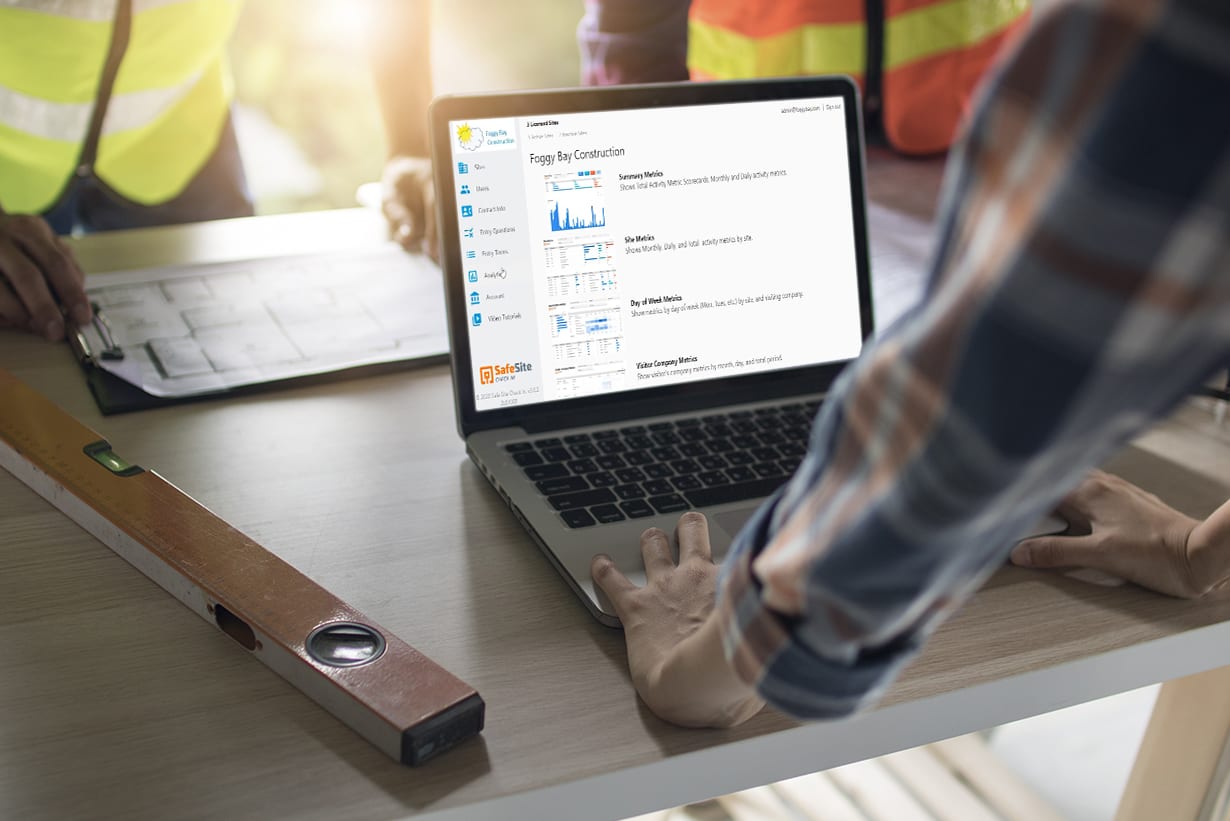 When workers are signed in, you can show them training videos, ask them to check off boxes related to skills, training or certifications, and capture their digital signature for compliance and waivers.
Workers can also create a profile including certifications, licenses, training history, and attendance at Tool Talks. Managers use this data to make staffing decisions based on experience and jobsite needs.
Check in data and responses are immediately, securely and permanently stored in the cloud . This makes the data available now and in the future for analysis, verification or legal action.
Supervisors, project and safety managers also use digital check in to securely communicate important messages to the field such as a change in jobsite configuration, visitor arrivals, material delivery times, or safety awareness of heat or fall conditions,
Anyone on a jobsite can record notes or upload pictures or videos for more complete details on every project. And if check out is enabled, workers have verification of their time on site and can confirm their health and safety as they leave.
Most general contractors report that automating the daily log saves at least two hours every day on every jobsite by reducing time previously spent rekeying information into a spreadsheet or CMS. And it eliminates the need for someone in the office to track down supervisors in the field to complete their logs.
Daily Log Automation for Construction Executives
While the daily log is usually the responsibility of a manager on a jobsite, the reports are read by the general contractor, CEO and CFO. This is because construction executives need visibility over all the project portfolio, including immediate status with the ability to dig into project details.
Having a digital record that includes all relevant jobsite information and the details of what happened on any given day can make all the difference when it comes to assuring the field is following best practices, risk management, and adherence to compliance. All of which protects the business and the bottom line.
"I can control fast-changing screening and safety verification requirements easily from anywhere saving me a lot of time.
Employees scan the QR code, answer questions, and know if they have access or not."
Rod Courtney
Health, Safety & Environmental Manager, Ampirical
Automating the Daily Log is an Easy Entry to Digital Transformation
Many general contractors started using digital check in at the beginning of the pandemic for health screenings and private contact tracing. Now they're using digital check in as a fast entry to support a larger digital transformation effort.
When you connect what's happening in the field to the data that's critical for running the business, you have a more comprehensive view of company operations. You reduce risks and liabilities by having digital records that are legible, time-stamped, and verifiable.
GCs that are starting or in the middle of digital transformation can score quick wins by digitizing daily check in and automating the daily log.