Read on Construction Executive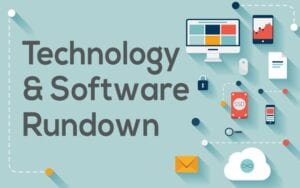 With SafetyTek Software Instant Results feature, workers complete a COVID-19 self-assessment which gives them a green light to come to work or alerts supervisors to red light warnings. Instant Results is part of the SafetyTek COVID-19 Workforce Health Analysis release, which is available at no charge.
Safe Site Check In web app now with advanced analytics offers a library of dashboards and reports for real-time visibility into job site activity; advanced filtering to show check-ins across individual or multiple job sites; visitor alerts; visualization of activity for allocation of staff and equipment; metrics to reconcile billing and headcount based on contracts and invoices; private contact tracing reports and visitor insight to support sales and lead generation.
APPS
TRUX Drive app features advanced scheduling tools, streamlined earnings reports, one-button communication with job sites, GPS-assisted location and navigation, and digital load slips to help reduce paperwork.
PRODUCTS
Septentrio's mosaic-H heading receiver GNSS positioning solution for machine automation features dual antenna capabilities for reliable heading and pitch or heading and roll information along with centimeter-level positioning.
WorkerSense's LTE-enabled T9 Wearable Sensor provides empirical data points per worker, per minute. The low cost WorkerSense® AO-1 Rapid Deployment Tags provide categorical location data, natural language inquiries and can associate production, health and safety data points to physical areas of the job site. 
ISOtunes LINK Bluetooth earmuff safely reduces damaging noise by 24 dB. Its noise-isolating microphone also blocks out steady-state noise for clear calls in loud environments.
DPL Telematics' AssetView Max Tracking System for wireless monitoring and remote tracking helps improve logistics, manage inventory and curb theft. TruTrace Adaptive Tracking technology increases its reporting frequency when movement is detected and automatically reduces it when stationary.
SOFTWARE & IN THE CLOUD
Procore's new features for specialty contractors, Real-Time Labor Productivity and Time & Material Tickets, documents and stores information, facilitates remote communication and drives project efficiency. Time & Materials tickets documents out-of-scope work as soon as it's requested in the field. Users can collaboratively collect stakeholder e-signatures; log labor, equipment and materials used; and track ticket status.
Trimble SysQue version 8.0 introduces new and improved workflows for MEP contractors, including the addition of 3 and 4-point saddles to the electrical application and improved mechanical joint and flange x flange workflows.
Trimble Connect for HoloLens v 3.2 features the ability for users to load pre-made sequencing groups for easier prefabrication workflows, offline mode and offline mode.
Enscape 2.9 now supports Vectorworks 2021. Enscape leverages innovations in graphics card technology to transform Vectorworks models into immersive real-time 3D experiences and navigate large BIM models.
Virtual Surveyor's Curb & Gutter mapping functionality in Version 7.6 of its drone surveying software enables surveyors to create a lightweight CAD model of curbs and gutters from standard orthophotos and elevation models. The software generates an interactive onscreen environment with drone orthophotos/DSMs and/or LiDAR point clouds where the user can compare multiple drone surveys in a matter of seconds.
Bluebeam continues expansion Studio cloud-enabled collaborative space accessed from within Bluebeam Revu that allows project teams to mark-up documents and collaborate in real time from anywhere in the world using Studio's global data infrastructure. Users can collaborate in real-time through Studio Sessions and manage documents in Studio Projects, while storing data locally and meeting local data storage laws and requirements.
ProjectPro on BC v17 Cloud's latest update to its construction project management and accounting software enhances progress billings, subcontracts, time and material management, job forecasting and advanced payroll reporting.
PARTNERSHIPS, ACQUISITIONS & INTEGRATIONS
Bridgit Bench is now integrated with Autodesk's BIM 360® and BuildingConnected®. Customers can add and edit a project in Bridgit Bench from BIM 360 or BuildingConnected, log in to Bridgit Bench with their BIM 360 credentials and open Bridgit Bench in a BIM 360 Partner Card.
XOi Technologies' integration with Penta Technologies combines Penta's service management platform for specialty contractors with XOi's communication tool for field techs. Users have access to XOi's critical jobsite data and on-the-job remote support and documentation as well as Penta's integrated multi-company management, analytics, document imaging, workflow and mobile field software.
ToolWatch and Procore integration enables organizations to automate and merge enterprise data. ToolWatch's Daily Log entries sync with the Procore platform, automating ToolWatch data on tool and equipment utilization, billing charges and job costs. New project information and employee profiles created in Procore will appear in ToolWatch's operations management system.
Computer Guidance Corporation's parent company, JDM Technology Group, has acquired Maestro Technologies, provider of maestro ERP construction management software.
MSUITE is partnering with Construct Pre-Fabrication Consultants to help MEP contractors and modular builders capitalize on pre-fabrication and digital transformation and control costs and quality as teams track, manage and collaborate using lean best practices and innovative technology.
VIDEO & COOL STUFF
In "Sensing for Modern Logistics," Lux Research identifies how sensors can improve and modernize logistics across various industries to shore up global supply chain infrastructures. The report identifies four critical points in the logistics process – point of origin, warehousing, transit and destination and discusses how IoT sensing solutions play a critical role in enabling information transparency to facilitate planning, optimization and risk management in the supply chain.