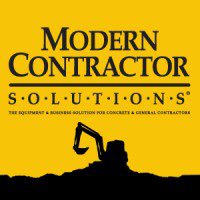 NOTE: After at least 34 lawsuits were filed nationwide seeking to permanently stay or rule unconstitutional the Emergency Temporary Standard (ETS) announced by OSHA, which would have required that employers with 100 or more employees ensure their workers are fully vaccinated or test at least weekly for COVID-19, OSHA announced November 18, 2021, that it would stay enforcement of the ETS pending court review. The Sixth Circuit Court of Appeals was drawn in a lottery to hear and resolve all matters related to these now-consolidated challenges to the ETS. Until it's known how this matter will be resolved, plan to be prepared.
This article by Safe Site Check In CEO David Ward addresses the OSHA COVID-19 guidelines and provides insight on how contractors can safely and privately manage workers, subcontractors and job sites with a streamlined approach to digital check in.
To read the full article on the Modern Contractor Solutions website, go here.