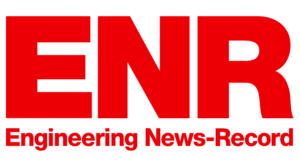 Health Check-In Apps Seen as Key Way to Limit Viral Outbreaks on Jobsites
July 1, 2020 – Jeff Rubenstone
Arriving at a job site during the COVID-19 pandemic has seen familiar sign-in sheets and fast-moving turnstiles replaced by infrared temperature checks and updated PPE briefings.
[For ENR's latest coverage of the impacts of the COVID-19 pandemic, click here]
But many contractors are also turning to online health surveys at points of entry to speed the screening process and help reduce the likelihood of a person who is feeling ill from coming onto the site.
"I'll always remember March 17," says Kyle Peacock, CEO of San Francisco-based Peacock Construction. As the Bay Area went under lockdown that week, he had to adapt to keep essential construction sites operating, while complying with new city and state regulations on pre-screening workers at site for COVID-19 symptoms. "At first we did check-ins with paper just to get it done, but we knew there has to be an easier way to do this," says Peacock.
Knowing this was going to be a nightmare across the more than 40 job sites his company was on in the Bay Area, Peacock started talking to software developer David Ward, who saw an opportunity.
In a few short weeks, Ward and his team developed Safe Site Check In, a web-based portal that workers and visitors to jobsites can access by scanning a posted QR code with their smartphone. The secure survey asks workers how they are feeling, and can automatically notify site personnel if something comes up.
"From the contractor's point of view it's very simple, there's no friction," says Tom Tortolani, head of product for Safe Site Check In. "There's nothing the GC has to do besides set it up."
The cloud-based system is designed specifically with mid-sized contractors like Peacock Construction in mind, and does not require any existing worker database or creation of user accounts. "We wanted something … to get people into the jobsite without the burden of downloading apps," says Tortolani.
"We looked at a lot of other solutions but the challenge for us was they all required a subscription, or you had to download something before coming to the site," says Peacock. "We wanted something simple, and David and his team listened to us."
Safe Site Check In also is designed around maintaining privacy for workers and visitors, with none of their health-related answers stored in the cloud. "It's a simple pass-fail test to enter the site," says Tortolani. "You need to provide an email and mobile phone number, but that's just so the contractor can contact them. We only store the logs of who checked in so the contractor can review them later."
Safe Site Check In is available with a cost of $60 per month per active jobsite, with no limit on users.
Peacock says the simple interface has allowed for workers to quickly get onto site, and they only have had one incident so far where a worker was denied entry. "We were able to get them to a testing center and get tested. In this case we were able to get them back to work," says Peacock. "It's been good for us because all of our workers and subcontractors and clients understand how serious this is.  We want to get back to work, but we need to get back to work safely."