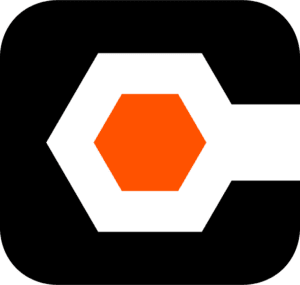 As a long-term Procore partner, we're delighted to share the news that Safe Site Check In has been named "App of the Week." The integration of Safe Site Check In with the Procore Construction Management platform provides general contractors with a more comprehensive view into jobsite performance.
Safe Site Check In's integration with Procore resulted from strong customer demand for critical field data that would provide better insight into the profitability and productivity of each job. While many customers were using Safe Site Check In and Procore separately, they assumed the integration process would be time-consuming and cumbersome. After all, this was the experience many had working with enterprise integrations.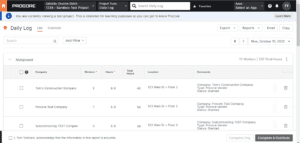 Recognizing the importance of an easy integration that would securely feed Safe Site Check In data into Procore, we set out to make the process simple and complete in under 30 minutes. And we did it.
In January of this year, we announced Safe Site Check In Advanced Edition with a pre-built Procore connection. Safe Site Check In Advanced Edition bridges the gap between field and office workers through a private QR-code check-in app for worker, contractor and visitor management along with a data and analytics platform that provides insight on construction jobsites and easily integrates with the Procore Construction Management platform.
Safe Site Check In can be downloaded from the Procore App Marketplace. The integration creates a faster way to automatically populate Procore Manpower and Visitor Logs, eliminating manual tracking and providing a current and complete view on the status of every project.
According to Kyle Peacock, CEO of Peacock Construction, "We are in our third year using Procore and rely on it to provide our management team with the tools and insight critical to running profitable construction projects. We also rely on Safe Site Check In to provide us with much needed insight about what is happening on a job site. We integrated Safe Site Check In with our Procore solution to better see how jobsite performance is aligning with our bottom line. True construction software integration is a rare occurrence. To have a field based software solution in Safe Site Check In integrated with Procore is huge for our operations."
More than 95% of Safe Site Check In customers that are also using Procore have integrated their jobsite data into the Procore Construction Platform, completing the task in under 30 minutes and saving two hours per day, on average. These customers include BBI Construction, D.F. Pray, Greystar, Peacock Construction, and Zovich Construction.
"We rely on Safe Site Check In and Procore to manage every aspect of a construction project. The integration of Safe Site Check In with Procore was easy, saving us hours of time every day that were previously spent rekeying field data into the project management platform," said Zach Hoffman, director of field operations, Prevost Construction. "Since we've automatically integrated Safe Site Check In with Procore, we've been able to improve jobsite productivity without compromising safety or quality."
Safe Site Check In also allows contractors to customize the entry questions based on jobsite requirements such as certifications, skills or local mandates. They can upload safety materials and badges and capture digital signatures confirming the content has been read and understood. When Safe Site Check In's daily log automation is integrated into Procore's advanced analytics, users can view historical activities, analyze project and performance trends, and verify compliance with local health directives and other project owner requirements.
These factors have enabled Safe Site Check In to earn the title of Procore App of the Week. "The Procore App Marketplace continues to play an increasingly critical role in construction project management and the industry's digital evolution. We're proud to have Safe Site Check In featured in the marketplace for its advanced technology and ability to maximize a contractor's investments in Safe Site Check In and Procore," said Kris Lengienza, vice president of global partnerships and alliances, Procore. "Safe Site Check In has delivered to Procore customers a highly sought after functionality that is rapidly changing construction jobsite management."
As we continue to expand our platform to serve the needs of the enterprise as well as small and mid-sized general contractors, we remain committed to ensuring customers maximize their investments in technology to drive more profitable construction projects.