AECCafe Voice


Susan Smith
Susan Smith has worked as an editor and writer in the technology industry for over 16 years. As an editor she has been responsible for the launch of a number of technology trade publications, both in print and online. Currently, Susan is the Editor of GISCafe and AECCafe, as well as those sites' … Read More >
San Francisco Bay Area Construction Sites Check out Safe Site Check In for COVID-19 Safety
August 20th, 2020 by Susan Smith
According to start-up Safe Site Check In's recent press release, available now from Safe Site Check In, LLC, the "Safe Site Check In" app makes it easy for construction workers, subcontractors, facilities staff, property managers, inspectors, and realtors to streamline the job site check-in process.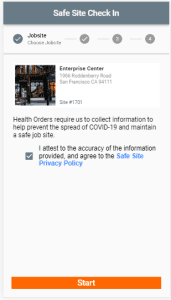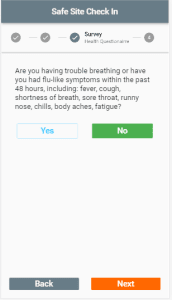 To use Safe Site Check In, employees and visitors point their smartphone at a unique QR code posted at the job site and answer COVID-19 health-related questions required by local health directives – no download required. They are denied or approved access to the construction site and receive a daily digital entry badge. Site supervisors and HR administrators can see the health status of all onsite employees and visitors and are immediately notified of potential health issues.
You can read the full story and Q&A with Safe Site Check In customer Peacock Construction on AEC Cafe.