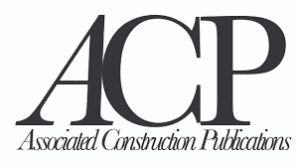 The pandemic has driven general contractors (GCs) to diligently record who is at their job sites and headquarters.
This primarily includes workers, subcontractors, developers, realtors, and property managers. With so many different people coming onto a job site and staying anywhere from 30 minutes to several weeks or months, it was apparent that the old school paper sign-in logs would not be sufficient as COVID-19 quickly spread. While health screenings and the ability to perform contact tracing became necessary requirements to continue working or visiting a jobsite during the pandemic, these protocols and tools are showing additional long-term benefits that can mitigate many risks for contractors.
This article, written by construction litigation attorney Brian Junginger, talks about the risks of not knowing who is on your job site and the benefits of digital check in solutions like Safe Site Check In. Read the full story on the ACP website.