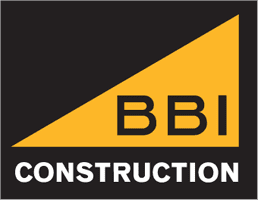 INDUSTRY
Multifamily Construction
CHALLENGE
BBI Construction faced an increasing documentation burden to keep up with rapidly growing project volumes. Ensuring jobsite safety required BBI to screen everyone on the job site, why and where they are while on site despite the size of the site.
SOLUTION
Securely capture job site check-in/out data
Real-time site awareness
Save time for back office, supervisors and PMs
RESULTS
Easy and accurate records
No paper, IT, or spreadsheets
Ability to immediately address on-site issues
Safe Site Check In works on any device without an app, so minimal training was required to deliver. As the company admin, I can control fast changing screening and safety verification requirements easily from anywhere saving me a lot of time.
Executive Summary
Multifamily and mixed-use residential construction is growing rapidly with permits issued rising rapidly.
Safety and field engineers that work for general contractors (GCs) specializing in multifamily residential real estate (RRE) have a number of challenges to keep up with the demand while maintaining safety and productivity of workers and job sites.
General Contractors in this segment are finding digital solutions add a lot of value to their job sites. Companies like BBI, in Oakland CA, are eliminating paper forms for job sites check-ins and replacing them with Safe Site Check In (SSCI) to reduce costs, save time, and improve safety.
Challenges
Multifamily building screens more workers, subcontractors and visitors for health and safety screening before entering a job site on the average. Since multifamily job sites vary is size, floors, specialty trades and unique locations, they are often complex and large requiring additional training for workers, and documentation requirements such as OSHA certifications, equipment training, safety drills, crane operations, etc., for risk management and safety.
Additionally, multifamily projects have bigger project management and financial requirements. One of the challenges is knowing who is located where on a large multifamily job site. For example, knowing how many workers are currently on the 3rd floor vs. planned capacity there can become crucial should there be an emergency.
Safety concerns and burden are growing as project volumes grow aided in part by recent Federal stimulus.
Benefits
BBI Construction eliminated paper and a SurveyMonkey form for jobsite screening with Safe Site Check In solution to process check in and check out data. By screening everybody onsite, BBI also uses the digital check in process to conduct surveys and show videos for training, orientation, and more.
John Steele, safety coordinator at BBI, said "I appreciate the alerts on issues to be addressed almost immediately. The pricing is per site, not per user, which is far more economical for the increased safety. This allows us to deliver even more value to our projects and ultimately, our clients."
About BBI Construction
BBI Construction serves the Greater San Francisco Bay Area specializing in urban infill, renovations and new construction of schools, multifamily housing, commercial, and institutional facilities. Learn more >