Construction Site Activity Management
Smart Site Solutions to See Who's on Your Jobsite, Why, and for How Long—Easily in Minutes
Save Hours Each Day in the Field
Construction managers lack easy access to accurate, real-time jobsite activity and often rely on estimates, paper, and manual data entry to track daily progress.
With instant access to information about workers and their activities at any jobsite, including past history, construction managers now can focus on getting the job done and spend less time on data entry for daily reports.
Safe Site Check In provides full jobsite visibility with instant notifications, easy access to reports that can be added to most project management tools for better jobsite management, and more accurate daily logs.
Quick and Simple Check-In Process that is easy for everyone

Ease of Use
Deploys in less than 5 minutes with no training, apps, or software to install

Privacy & Security
HIPAA and PCI Compliant with strong security using the Google Cloud Platform

Multi-Language
User preferences that allow navigation of the tool in either English or Spanish

Customizable
Configured for each site or tenant with unique requirements and no user limits

Real-Time Notifications
Shares who is on-site, when, how long, and with what company in just minutes

Rich Analytics
Improves managers' business operations with real-time, reliable data reporting
Customers Love Safe Site Check In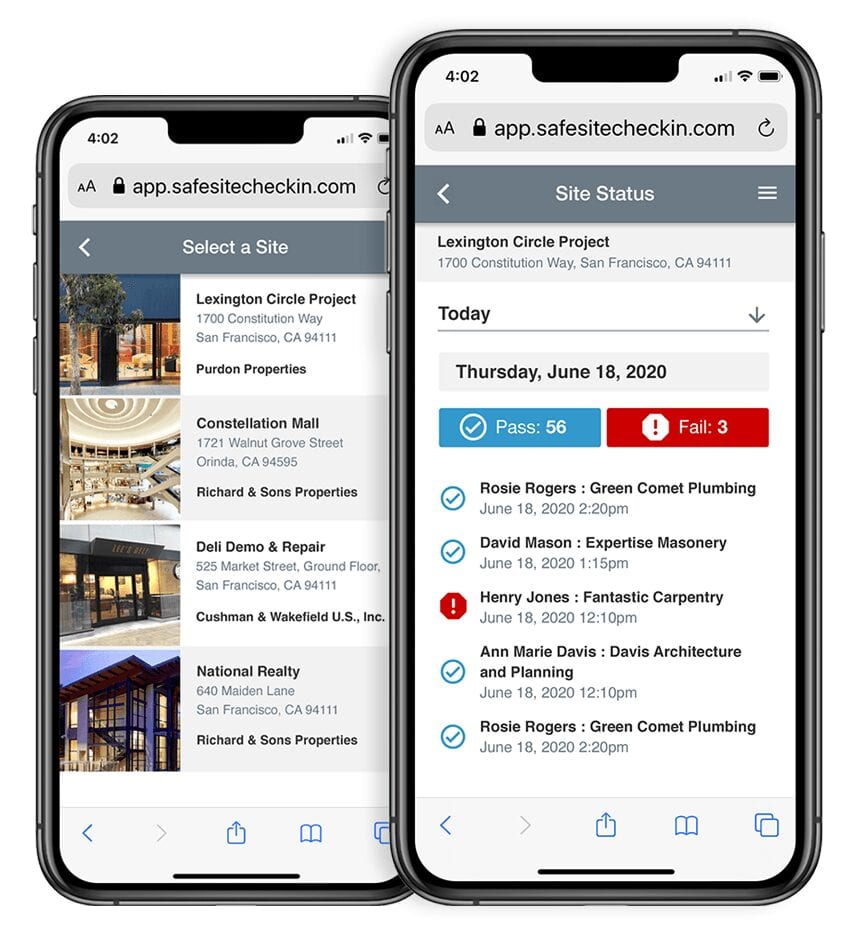 "I can control fast-changing screening and safety verification requirements easily from anywhere saving me a lot of time.
Safe Site Check In was able to use one platform across all of our states, and it's all ADA and HIPAA compliant. I don't have to worry about people's medical records getting into the wrong hands.
Employees scan the QR code, answer questions, and know if they have access or not."
Rod Courtney
Health, Safety & Environmental Manager, Ampirical
Digitize Paperwork and Unleash Data
Increase Efficiency and Improve Business Operations