Keep shoots on schedule. Save time and money
Film and commercial production is hard. Complying with production site safety rules doesn't have to be. Do it in minutes!
Save hours everyday with fast, easy digital onboarding, badging & screening
Saving time and money for producers
As film and advertising production resumes across the United States, producers are facing a myriad of issues and new guidelines for workplace health and safety. Learn how digital screening is leading to significant savings in film and advertising productions

…elegant solution that worked very well and made my life a lot easier.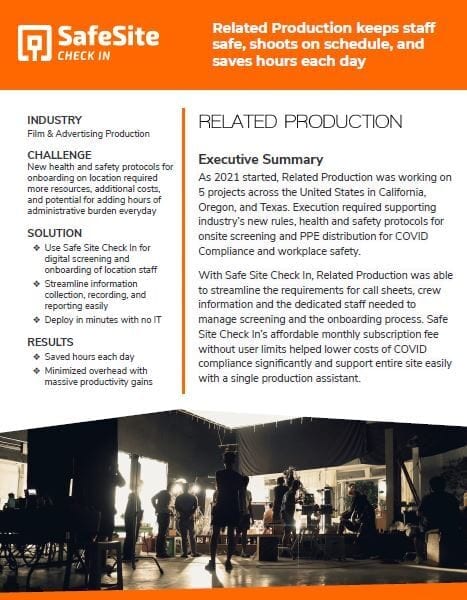 1
Open the camera app on your smartphone.
2
Point your phone at the QR code shown here.
3
Receive prompt and start the check-in process.
Life Before Safe Site Check In
Paper, filing
Spreadsheets, forms
Too many emails
Errors and mistakes
Hours of administrative time in processing and reporting
Paperless digital screening that's easy for everyone

Quick & Private Screening

Protects Personal Health Information

English & Spanish Language Support



Easy and interactive reports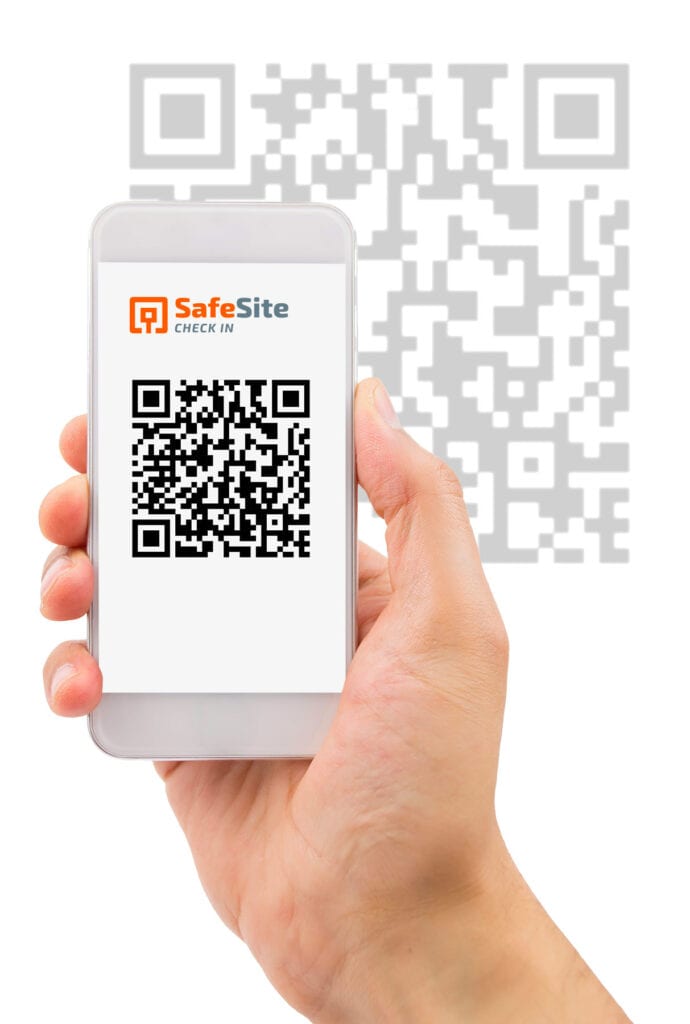 $Affordable per month per site
No User Limits
We don't charge additional fees for admins or visitors to your job sites.
No support costs, customer access is included with your monthly site purchase.
No Hidden Costs
You don't need to purchase any equipment. Smartphones, tablets and web browsers will do.