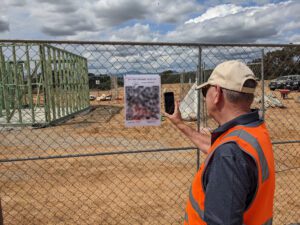 Contractors are finally adopting digital transformation strategies to lessen the impact of epic skilled labor shortages, supply chain delays, inflation and climate related safety concerns. Depending on the size of the investment and its impact on the company, many CFOs are directly involved in the evaluation and decision making processes. 
Adopting digital transformation is on the radar for most construction companies, but only as part of ongoing conversations. Only a small minority have implemented a digital transformation strategy to date.
For those managers now exploring construction management software and hardware, or looking to expand its use, especially on the jobsite, below is an approach that ensures the CFO is on board: How to strategize, achieve consensus, set expectations, measure ROI, and lead the process over time.
Digital Transformation: A Quick Primer
Digital transformation is the use of digital technology to make business processes more efficient and human resources more productive. The benefits of digital transformation to a slow-adoptor industry like construction made construction technology one of the fastest growing investment sectors over the last several years. In 2021, investment in the construction technology ecosystem reached a record $4.5 billion, which is triple the amount invested in 2020.
In terms of effectiveness, today's construction workers see the benefits of construction management software. A recent survey conducted by Safe Site Check In and the National Association of Women in Technology (NAWIC) found that 95% of workers report being more productive because of using new technologies that are designed for the construction industry.
The latest technologies often associated with digital transformation include smartphone apps, project management platforms, GPS layout, drones, robots, augmented reality, wearables and internet-connected sensors (IoT). Each of these technologies create, automate or complement existing digital data, making it easier to understand the big picture of project profitability. These technologies also allow project managers (PMs) and executives to dig into the details quickly and accurately so they can identify and address potential issues before they impact the project's profitability, client satisfaction, or increase risks.
Adopting digital transformation is on the radar for most construction companies, with 71% of companies saying that digital transformation is a priority. However, only 15% have implemented a digital transformation strategy to date.
CFO's Are Vital to Digital Transformation Projects
Digital transformation is not an option; it's a major disrupter, and contractors that don't prepare for change will be left behind. In both large construction firms and small, the CFO will play a major role in driving the success of a contractor's digital transformation.
As the digital transformation project progresses, part of the CFO's role is to take a closer look at how aligned and prepared the company is for significant changes that will be driven by digital transformation, and make sure the benefit measurement systems are in place to assure success – or quickly eliminate failures.
For example, the CFO must ensure that the executive team is on board with the strategy and active in its rollout. Most contractors are consensus-driven. Every HQ department and project team needs to be in lock step. Especially with technologies that affect field operations, there needs to be agreement on costs and benefits throughout every level in the organization.  
The CFO must also be able to spot trends, accurately assess where they're going, and form partnerships with companies that will further advance the company's digital transformation. The biggest construction management software (CMS) vendors – Procore, CMIC, Viewpoint, Autodesk and Oracle – understand this. The CFO's understanding of their technologies and their long-term impacts enables them to accurately assess potential outcomes and balance risks while allowing the organization to quickly make smart decisions.
Further, to accelerate digital transformation, some CFOs are combining their operational and investment budgets. When this happens, contractors will invest more in technology because IT is not seen as a cost center, but rather a competitive differentiator that can accelerate digital transformation. 
A Framework for Digital Transformation
To ensure a successful digital transformation, contractors must be aware of the following three common, yet critical factors.
View Digital Transformation as an Ongoing Effort
Perhaps the biggest obstacle to full digital transformation is seeing it as a project with an end date as opposed to an ongoing effort. The business of construction is all about building safely, quickly, and cost effectively. Margins are already razor thin so when the labor drought and rising supply chain costs are factored in, it's easy to see how the collective mindset gets focused efficiency. In digital transformation, there are project milestones with related ROI metrics, yet the "job" doesn't ever end. Digital technology is constantly evolving and improving; the more it's used, the more productive teams become and the more profitable each project will be.
Digital transformation is a process, a journey, not a project that is ever "done". That doesn't mean it won't deliver on its promise of saving costs and resources. As a company shifts toward being fully digital, don't assume that the project has a finite start and end date. Repetition and continuous improvement are essential. Too often contractors become frustrated and give up on their digital transformation before they've improved enough to realize a substantial ROI. Once the iterative process of digital transformation is grasped, the actual shift and realization of benefits becomes easier and faster.
Mitigate the Risk of Shadow IT
Shadow IT refers to any technology, such as systems, devices, software, applications, and services, that find their way into the organization without approval from IT. While expedient, shadow IT introduces long term costs and risks – especially cyber risks – where construction companies are highly vulnerable.
For example, low-cost construction apps that often solve only one problem, such as timecards, compliance forms, or change orders, are easy to download and low-priced. This partly explains why there are many different apps on a jobsite, based on the preferences of individual supervisors and project managers. It's also why contractors are seeing overlapping technologies mysteriously showing up as expenses. 
Construction companies are at high risk to software portfolio bloat, with many overlapping and duplicative applications. Every new app creates or requires its own data entry and storage. Increased complexity makes an enterprise data strategy harder to achieve.
The short-term benefits of these simple tools often don't outweigh the long-term repercussions. When IT isn't aware of what's on the network, there are costly issues of integration and compatibility, as well as significant risks of hacks and nefarious characters making their way into the infrastructure. Digital transformation can't afford a casual approach to software procurement. You wouldn't put your buildings at risk with shoddy materials, and the same logic applies to digital technology.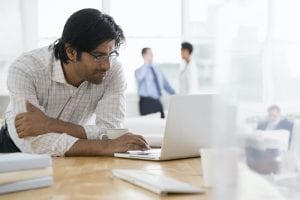 Integrate Field Data with Project Management Platforms
Today's GCs manage in an environment where it's difficult to gain a whole view of a construction business due to the divide between the office and field. In these locations, projects operate in their own worlds, but a true digital transformation strategy creates management dashboards that bridge the divide. When critical sources of information from the field are connected with the office, potential issues can be identified and mitigated including productivity gaps, labor, supply chain issues, and any man-made or natural disasters that may impact a project's profitability.
As the company's IT team considers integrating critical sources of data from around the office and in the field, this doesn't mean the company needs to undergo a lengthy and expensive project. Only the most critical technologies and data sources should be brought together to provide the big picture view. Further, the rise of low-code/no-code development platforms are making digital transformation easier by making it simpler to drag and drop application components and connect them together.
Guidelines for Tracking & Measuring ROI Based on Function
Essentially, every CFO and contractor wants to know how soon their digital transformation investment will pay off. Since it's an iterative process, establish short- and long-term milestones.
For technology that automates or streamlines time consuming and/or paper-based processes, an ROI can be expected within the first six weeks. The technologies that tend to deliver this fast ROI typically include apps for project and jobsite management. For example, with apps that streamline the worker and subcontractor check-in process or automate the daily log, a relatively quick ROI can be expected. And nothing is more fundamental than knowing the who/what/where/when/why of jobsite access. 
To accurately measure the return on enterprise technology, such as construction management software, establish benchmarks at the beginning of the process, six months after implementation, and then after one year. Build enough time into the evaluation process (approximately six weeks) so that the evaluation is complete before the annual contract renewal date.
As you measure the ROI, go beyond initial cost and factor in the following:
Mastery by workers and subcontractors

: How quickly does the staff learn the technology? What's the estimated cost for employees to get up and running?

Cost savings

: Compare new costs to the previous way of doing things.

Impact on IT

: The cost to maintain the technology, including IT staff or consultants and integration with other technologies.

Value to the C-suite

: Ability to clearly identify and illustrate potential issues and support decisions that impact the profitability of each project and the company.

Effectiveness

: Ensure that workers like using the technology and that it makes their jobs easier.
Embrace an Iterative Process
The digital transformation path is iterative, constantly evolving, and providing more and better insights to effectively run construction businesses. With the right foundation in place, there is much to be gained. Success hinges upon knowledge of the current state of construction technology, how it benefits a firm, potential potholes on the way to digital transformation, and how to make the most of investments in resources.