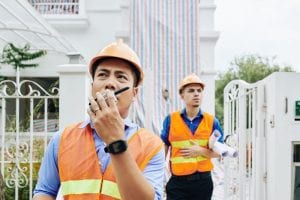 When Safe Site Check In first launched in June 2020, there was a huge demand among construction companies to integrate digital check in data with the Procore project management platform. As Safe Site Check In evolved into a jobsite management platform, we made it easy for customers to integrate with Procore. All you have to do is go to the Procore Marketplace and install the Safe Site Check In connector. Customers can set it up and start integrating Safe Site Check In data into Procore Daily Logs in under 30 minutes.
According to Doug Gibson, business development manager at Procore, "By integrating jobsite check-in data with the Procore Construction Management platform, general contractors have a holistic view of what's happening on a micro and macro level to make the best decisions for employees, clients and their businesses."
Zovich Construction has successfully integrated Safe Site Check In data with Procore. The Brentwood, California-based commercial construction firm is well known for its private and public construction projects including commercial offices, libraries, fire stations, and transit maintenance facilities.
Most of Zovich Construction's job sites have between 50-150 workers and subcontractors at any given time. Before Safe Site Check In, they used a paper based sign in process for workers and subcontractors coming to work and attending weekly safety talks. The paper trails were cumbersome.
"Safe Site Check In makes it easier for us to manage workers, document our projects and know that everybody on site understands and acknowledges the safety rules and regulations," said Surya Teja Gullapally, project control analyst, Zovich Construction. "Along with increasing jobsite safety and saving time by streamlining the check-in process, the ability to integrate check-in records with Procore allows us to better understand how each project is progressing."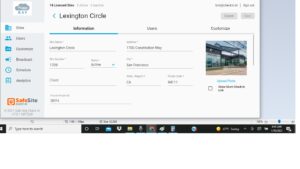 Zovich Construction set up a dedicated Safe Site Check In QR-coded poster within minutes. After using Safe Site Check In for a few months, Zovich realized Safe Site Check In technology provided additional benefits beyond checking in.
These include:
Protection against liability with digital documentation and signatures confirming workers have read and understood safety protocols established by the company, state, or OSHA.
Always know who is or was on a jobsite and their assignment.
Confirm attendance at safety talks.
Encrypted agendas for site coordination.
Time and cost savings from streamlining the check-in process.
Eliminate administrative overhead and errors from manual data entry.
Easily produce reports required by the county or state on government projects.
Zovich Construction is able to save time by automating check in and the daily log and directly integrating Safe Site Check In data into the Procore project management platform. They can also easily produce reports to verify and validate compliance and eliminate admin time previously spent documenting worker and project status.