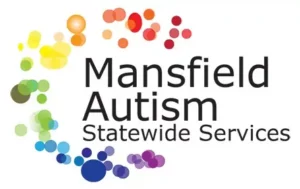 Mansfield Autism Statewide Services Establishes Staff and Visitor Safety Standard Using Safe Site Check In 
Safe Site Check In's expertise in construction technology and secure digital check-in proves important to $40M, 100-acre expansion plans at not-for-profit
SAN FRANCISCO and VICTORIA, AUSTRALIA – APRIL 5, 2022 – Safe Site Check In is becoming a safety standard at behavioral healthcare facilities, replacing paper sign-in books and time cards with a simple, secure and private way to know who is or was on site. For Mansfield Autism Statewide Services (Mansfield Autism), Safe Site Check In is critical for visitor management of staff, contractors, visitors, and families.
Based in Victoria, Australia, Mansfield Autism is one of the state's largest not-for-profit organizations supporting young people and their families living with autism. The organization offers services including: family camps, early intervention and therapeutic programs, skills development programs, residential, respite and crisis programs, equine facilitation, and in-home services.
As Mansfield Autism staff and visitors enter a building, they use their smartphone to scan a private QR code and access the Safe Site Check In screen. After answering a few questions, entry may be granted. Mansfield Autism staff can also customize the entry questions based on the role of the person entering the building, or other requirements such as a yes/no response to the COVID-19 vaccination question. Additionally, Mansfield Autism uses Safe Site Check In's broadcast capabilities to instantly notify, via text, individuals, groups or the entire campus of important messages.
Along with providing a streamlined, secure way to manage the entry and exit of current staff and visitors, Safe Site Check In will be critical to the organization's expansion. Mansfield is undertaking a $40M construction project, "Operation Gamechanger," that will support more families by expanding its facilities on a recently acquired 100 acre farm. The farm will feature a therapeutic school campus, student residences, respite and crisis care, recreational facilities, a family camp, an equine therapy center, swimming pool, walking and cycling tracks, and professional development training facilities.
"With an anticipated 50-100 construction workers focused on Operation Gamechanger, in addition to the existing Mansfield Autism staff, knowing who is on campus is critical to ensuring the safety and comfort of students and staff," said Simone Reeves, CEO, Mansfield Autism Statewide Services. "Safe Site Check In will replace a home-grown solution for digital check in and provide a simple and secure way to contact and keep track of everybody across our multiple sites. "The ability to immediately check and contact those on site in case of an emergency is fantastic," she said.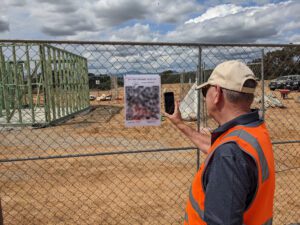 Safe Site Check In has extensive experience in supporting construction jobsite management. To date, Safe Site Check In has been used by over 100,000 construction workers and visitors in the U.S, Canada, Australia, and the U.K. The company's digital check-in automates record keeping, streamlines the check-in process, and creates secure digital records of job site activities, saving companies an average of $2.55 every single time a worker checks in to a site. Based on its ease of use and low cost, Safe Site Check In is also used by assisted living facilities and event organizers to manage staff, visitors and vendors.
"At Safe Site Check In, we understand the needs of educational institutions and healthcare facilities to manage the comings-and-goings of everybody onsite. From the pandemic, we've all learned that paper trails and health screenings can quickly become a time consuming, administrative challenge," said David Ward, CEO, Safe Site Check In. "With our digital check-in solution, organizations like Mansfield Autism are able to easily manage who is onsite so they can spend more time catering to the needs of the students and families."
About Safe Site Check In
Safe Site Check In provides an easy, customizable, and private QR-coded digital check-in and screening solution to ensure the safety of employees and visitors onsite through job site and office site management. Our technology is used by businesses throughout North America for safety, project and staff management, capacity planning, compliance, health screenings, and contact tracing.